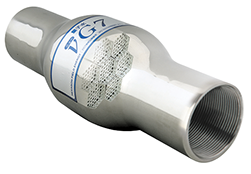 In this page, we have the honor to introduce the case
based on an individual interview with the user.
Introducing
the cases of the
NeuG7
users.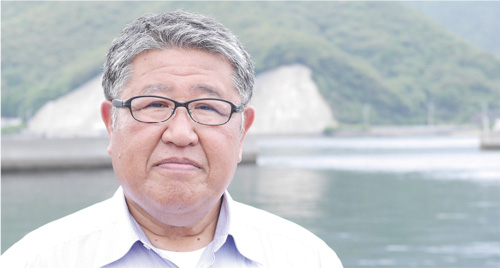 Yamaro Watanabe Co., Ltd. Chairman
Mr. Shotaro Watanabe
Fish Processing Factory
Saiki City, Oita Prefecture
(past worries) bad smell from grease traps,
measures against bacteria in foods
(at present) The fish-based distinctive smell has been eliminated at the fish processing factory, and grease trap has become clean.
▼As for the amazing effects at Yamaro Watanabe, please check in the video.▼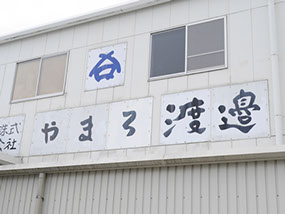 For many years, the smell at the factory was a constant worry.
Saiki City, Oita Prefecture is a leading town of fishing in Japan. The particularly fresh fish are landed in town every day and it is the area in which "The World's No.1 Saiki Sushi" and their town revitalization with the fish are famous. In Yonouzu, Saiki City, "Yamaro Watanabe" was founded, where the dried-fish products of many varieties are processed and some of the fish are processed for foods for school meals.
Since the oil for processing as well as oil from fish is ever present, oiliness in the factory is always present. Oil layer existed on floors and in wastewater drains. Not only that trouble, "bad smell" was also the problem.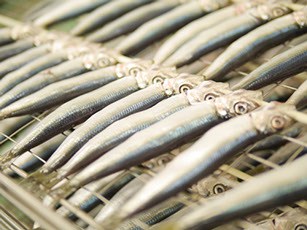 The unpleasant "bad smell" was something that we could not help having.
"Bad smell in the factory caused the problem for work environment", said Mr. Watanabe. After hearing good reports about the NeuG7 from an acquaintance of his, he introduced NeuG7 into his factory. At that time he did not know the difference the G7 would make in the factory. He said, "In order to test and verify the difference, I removed the NeuG7 from service. And instantly, the oil layer in grease traps had buildup. This was the first time when I had recognized the effect for sure that the G7 was so effective in these areas."
He also said that his cleaning staff in charge of the grease traps looked very surprised at the decrease of oil film after the installation of NeuG7.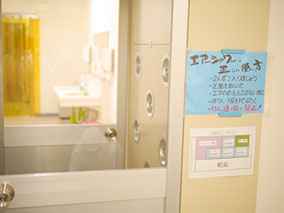 We cannot be relieved only by cleanliness management ? ?
The company, Yamaro Watanabe has been careful to implement thorough sanitation management. Taking measures against bacteria is one of them. In order to let the customers eat the food products without worry for school meals, etc., it seems the company has adopted various measures such as IS0 and HACCP. Mr. Watanabe says, "However, it is the first time to know the principle of such an effective product like the NeuG7.
And above all, Mr. Watanabe feels the cost-effectiveness. As cleaning frequency of grease traps has been improved and strong offending smell has all but vanished at the factory, it seems NeuG7 has become indispensable in the water to be used at the company from now on.
2015 Copyrights C Wellness co,.ltd.