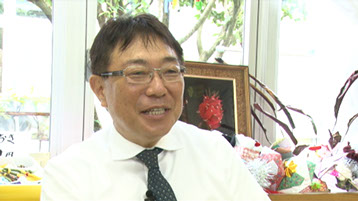 The NeuG7 that is being used by an owner of a nursing home who is the active school-pharmacist.
The nursing home, Fukujuen is located in the agricultural area of Koyu County, Miyazaki Prefecture where they have a rural community (open spaces). Mr. Osafune has also been running additional nursing facilities as well as Fukujuen.
Originally Mr. Osafune has been an expert school pharmacist for 25 years. School-pharmacists are professionals who are qualified to perform inspections for sanitary areas as well as for drinking water and water in swimming pools at schools such as preschools, elementary schools, junior high and senior high schools and vocational high schools, schools for the blind, schools for the deaf, nursing schools, etc. and who have the best knowledge of the school environment standards based on the law. It is no exaggeration to say that they are experts in water. Since Mr. Osafune has been inspecting various water environments according to the scientific rules of law, his criteria for water is very scientific and strict.
Mr. Osafune was always interested in water and the introduction of NeuG7 into Fukujuen was initiated by the recommendation from an acquaintance of his. He said, "After the installation of NeuG7, I have never smelled the odors as before. And when I visited "other facilities" where NeuG7 are not used, I smelled the normal smelly odors common in these areas.
"Why is the bad smell prevented at a care facility ? I do not know the technical reason yet. But actually there is no smell.", said Mr. Osafune.  After the installation of NeuG7 at Fukujuen, he has never smelled the odors to rise from the elderly and the bath/lavatory area, which are regarded as a problem at nursing homes.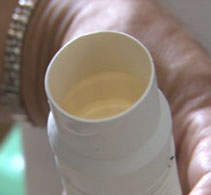 NeuG7 is playing an active part also at his own house.
As Mr. Osafune was satisfied with the effects of NeuG7 at Fukujuen, he installed the one also at his own home. He reported that the dirt normally found in the bath/shower and toilet area has been reduced clearly.
In addition, his wife was struck down by cerebral hemorrhage two and a half years ago, and she has been drinking the NeuG7 water since then. "I cannot really tell a scientific answer exists but I feel there are positive effects of NeuG7, helping her recovery every day." said Mr. Osafune with a smile extended to his wife's recovery. We wish his wife all the health now and in the future.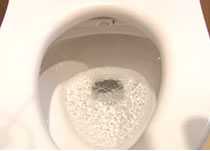 I certainly recognize the cost-effectiveness on NeuG7.
Mr. Osafune said, "Over the past several years, until now, I tried water purifiers of other manufacturers. But those water purifiers required filter replacement and were very expensive over time. Now we have the NeuG7. It does not require any filter replacement and there is no need to perform cleaning the inside frequently." He is satisfied with NeuG7 from the view point of maintenance costs.